The ALERT has published articles over the years stressing the importance of employees' time records in wage-hour litigation. While time records are basic documents that every employer must keep, few employers understand how critical a role they play in defending wage-hour practices. It is repeatedly said that time records can be your ally or your enemy. Here is why.
1. Time Records Will Be Used By Employers Or Plaintiffs' Attorneys To Tell Your Story
It has always been obvious that time records can be used in wage-hour litigation to tell an important story that can lead to liability or refute a claimed violation. For example, employees can seek to use time records to show unauthorized overtime work, the failure to pay for off-the-clock work, or challenge time rounding and meal period practices.
Employers can use properly kept time records effectively to tell a much different story. Employers who train supervisors and employees about the need to keep accurate time records can benefit immensely from such efforts. Compliant records and policies can help demonstrate that employees are directed to record all work time, to never work off the clock, to follow permissible time-rounding practices (if rounding occurs), and to show all work was accurately recorded and compensated.
Maintaining pristine time-keeping, meal period and rest period policies is essential. Because the law imposes the obligation on employers to keep time records that accurately show all work time, when employees begin and end work each shift, and when employees begin and end each meal period, the failure to maintain and produce such records can have serious consequences, particularly if employers are forced to defend their practices in court.
2. The Role Of Accurate Time Records In Meal Period Litigation
The importance of maintaining accurate time records showing legal compliance has never been greater. Dozens of wage-hour actions are filed under the Private Attorneys General Act of 2004 ("PAGA") every day and class action lawsuits remain extremely common. Employees allege meal and rest period violations in thousands of cases filed every year. While time records need not record rest periods, they must record the times meal periods begin and end unless an exception to that obligation exists, e.g., if an employer's operations cease entirely during meal periods.
It is imperative that employers understand that such records play a key role in any meal period litigation, regardless of whether it is a PAGA, class action or single plaintiff case. As explained below, plaintiffs' attorneys prey on employers who are unprepared to protect themselves.
a. Plaintiffs' Attorneys Use Time Records To Build Their Case
Employers should anticipate that attorneys challenging their meal period practices will closely examine their written policies and time records for potential violations. They may turn the records over to a "data analyst" who, in turn, looks at each employee's time records and tries to identify every possible instance in which a record indicates a "late, short, or missed meal period." Under the law, a "late" meal period is one that begins after the end of the fifth hour of work and a "short" meal period is one that is less than 30 minutes long. If an employee works over 10 hours in a day, a second meal period is "late" if it begins after the end of the tenth hour of work.
b. Records Can Create A Presumption Of Violations
The California Supreme Court's 2021 decision in Donohue v. AMN Services indicates that a time record creates a rebuttable presumption of a violation if it shows a late, short or missed meal period. Even though an employer may have a good explanation and legal justification for the fact that an employee missed a meal period or took a late or short meal period, the plaintiff's attorney will not care.
For example, the plaintiffs' data analyst will claim that the time records show "violation rates," even if the employer argues there is no violation at all because the employee lawfully waived the meal period or voluntarily chose to delay or shorten it. Employers must understand the rules and be prepared to defend themselves with the facts. Sound time-keeping practices and employee training can aid employers to overcome a false picture painted by a plaintiff's attorney. As a pure legal matter, time records can provide evidence of violations, but do not dispositively prove they occurred. Similarly, they can provide evidence of compliance just as they can offer evidence of violations. Plaintiffs' attorneys use the pejorative references to a "violation rate," like a reference to alleged "wage theft," in an effort to stigmatize and denigrate the employer before the court.
c. Lax Practices Lead To Problems
Employers often allow themselves to be vulnerable to meal period claims by having lax practices or allowing employees to control if and when to take meal periods and when to clock back in after they begin. For instance, even if an employer directs employees to take 30 minute meal periods before the fifth hour of work and provides employees the opportunity to take them, problems are likely to surface if employees are allowed to begin them late or clock back in when they wish.
Imagine a company with 100 employees that fails to monitor employee time-keeping each shift and allows employees flexibility. Assume the company has lawful policies, but allows employees to take and record meal periods as they wish. It would not be surprising if 75 of the 100 employees either choose to start their meal periods late, clock back in before taking 30 minutes, forget to record meal periods they took or just did not eat because they were not hungry or wished to leave early because of child care issues.
In this case, while the employer believes it did nothing wrong, the records show a 75% "violation rate." Astonishingly, this is not unusual. Yet, employers who do not carefully and routinely monitor their records have no clue what story the records will tell until it is too late. Once the records are completed, they cannot be unwritten.
d. Employers Can Rebut The Presumption Of A Meal Period Violation
It can be anticipated that plaintiff's attorneys will argue to the court that time records demonstrate actual violations of the law, even though an employer may be able to rebut the presumption of a non-compliant meal period by demonstrating facts showing that no actual violation occurred. For example, an employer may identify an affirmative defense, such as the fact that the employee signed a meal period waiver, was paid a premium for the late, short, or missed meal period, or was provided a timely, compliant meal period, but voluntarily chose to delay, shorten, or skip it. If the employer establishes a defense, the employee will not be entitled to a missed-break premium according to the rationale articulated by the Supreme Court in the Brinker Restaurant and Donohue decisions.
Nonetheless, the plaintiff's attorneys will vigorously argue that these are violations and where there is smoke, there is fire. The employer will then be put on the defensive and be forced to operate from a credibility deficit. Even if it can overcome the presumption of violations and resulting problems, it will incur substantial expenses in its effort to do so. Are there steps employers can take?
3. Best Practices Require Planning And Policing
Employers often become embroiled in disputes because they fail to give sufficient attention to the impact of time records that tell the wrong story and come back to haunt them. As noted earlier, this is illustrated by situations where employers have lax policies or attempt to provide employees flexibility to structure their own schedules or meal periods. In such cases, employers or their supervisors do not insist that employees take and record their meal periods in a manner that directly shows strict meal period compliance.
If an employer or its supervisors allow employees to take meal periods when they choose, delay them past the fifth hour of work, or return early if they are done eating, their time records create a distorted picture. Such "employee friendly" practices can result in harmful time records that indicate serious compliance problems.
a. Train, Coach And Direct Supervisors To Comply With The Law
Because the ability to demonstrate compliance is key, the best practice requires that employees be directed to take and record meal periods of at least 30 minutes that begin before the end of the fifth hour of work. Employees who work more than 10 hours in a day should be directed to take and record a second meal period that begins before the end of the tenth hour of work. Supervisors should be trained and directed to enforce the law and the employer's policies so the time records support the story the employer wants told – the employer's policies, practices and time records comport fully with California law.
b. Didn't The Supreme Court Say That Employers Need Not "Police" Meal And Rest Periods?
A popular notion exists that the Supreme Court announced in the landmark Brinker Restaurant decision that employers technically need not "police" meal and rest periods. Even though the statement appears in Brinker, as a practical matter, that pronouncement is a fiction. If an employer fails to take control over meal and rest period compliance and time records, it will invite problems and likely face adverse consequences. Worse yet, it may face enormous liability if time records suggest there are high "violation rates" and attorneys use those records against the employer.
c. The Naranjo Decision Provides Additional Guidance
The California Supreme Court's 2022 decision in Naranjo v. Spectrum Security Services offers helpful insights that can further assist employers. The opinion stated unambiguously that the payment of premiums for late, short or missed meal periods "chops off" liability under the Labor Code for PAGA and waiting time penalties as well as missed-break premiums under Labor Code Section 226.7. When such premiums are earned and owed, they should be timely paid and listed on pay stubs.
4. Additional Best Practices
The best practice requires that time records be accurate and tell a story that helps the employer defend any claims. They should show widespread compliance by demonstrating meal periods were provided and taken in a timely manner and are at least 30 minutes long. There are a number of proactive strategies employers can implement to achieve this goal. They begin with training supervisors and managers to enforce the law and the employer's rules. While it is often said that employers are not obligated to "police" employees, the reality emphasizes the importance of directly monitoring, overseeing, and policing employees so that time records demonstrate strict compliance with the law. Thus, they can indeed become an employer's strong ally or enemy. If they suggest widespread violations, even when contrary evidence can be introduced, an employer may operate from a credibility deficit that can be extraordinarily costly and difficult to overcome.
5. Valuable Resources
The importance of wage-hour litigation is underscored by the number of cases filed every day and the enormous costs employers pay to defend and settle lawsuits. Lawsuits alleging meal and rest period violations are among the most common cases employers are forced to defend. Yet, while employers spend huge sums defending such cases, most expend far less energy and resources structuring policies and practices that maximize their ability to wage a successful defense.
Because of the importance of the topic, Castle Publications has prepared several publications that examine this topic in detail and provide an in-depth legal analysis as well as suggestions for implementing compliant policies and practices. Two of those publications written by Sheppard Mullin attorney and partner Richard J. Simmons are the Wage And Hour Manual For California Employers and the specialized publication, California's Meal And Rest Period Rules: Proactive Strategies For Compliance, which devotes over 190 pages to the topic of meal and rest periods and contains helpful appendices that include sample forms and policies.
To read more articles like this one, subscribe to the ALERT Newsletter today!
---
About The Author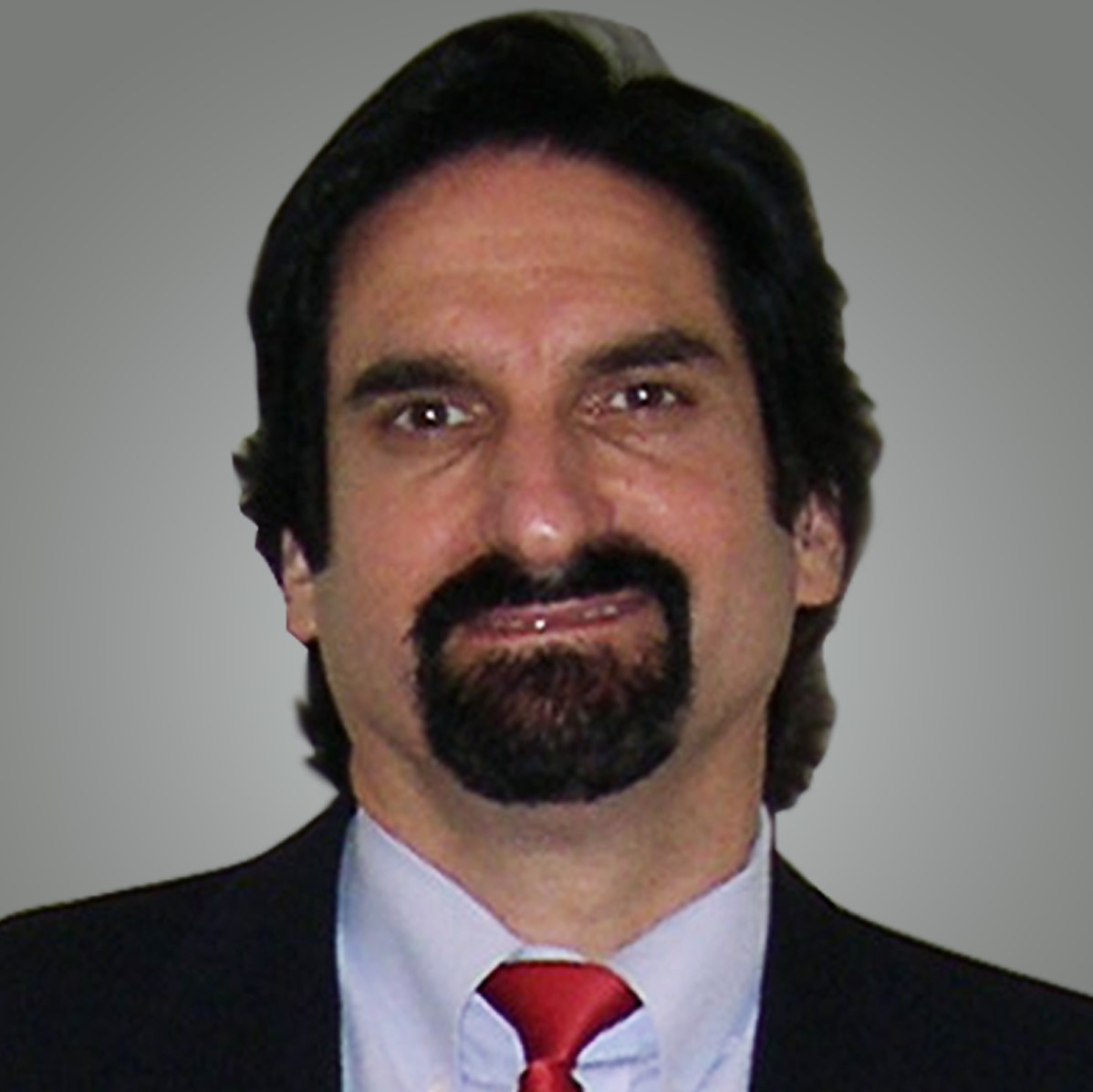 Richard J. Simmons is a Partner in the law firm of Sheppard, Mullin, Richter & Hampton LLP in Los Angeles. He represents employers in various employment law matters involving litigation throughout the country and general advice regarding state and federal wage and hour laws, employment discrimination, wrongful discharge, employee discipline and termination, employee benefits, affirmative action, union representation proceedings, and arbitrations. Mr. Simmons received his B.A., summa cum laude, from the University of Massachusetts, where he was a Commonwealth Scholar and graduated in the Phi Kappa Phi Honor Society. He received his J.D. from Berkeley Law at the University of California at Berkeley where he was the Editor-in-Chief of the Industrial Relations Law Journal, now the Berkeley Journal of Employment and Labor Law.
Mr. Simmons argued the only case before the California Supreme Court that produced a victory for employers and business in 2018. He was recently recognized as the Labor and Employment Attorney of the Year by the Los Angeles Business Journal and was inducted into the Employment Lawyers Hall of Fame. He has lectured nationally on wage and hour, employment discrimination, wrongful termination, and other employment and labor relations matters. He is a member of the National Advisory Board to the Berkeley Journal of Employment and Labor Law, published by Berkeley Law at the University of California at Berkeley. He was also appointed by the California Industrial Welfare Commission as a member of three Minimum Wage Boards for the State of California.